DiscoveryLab Events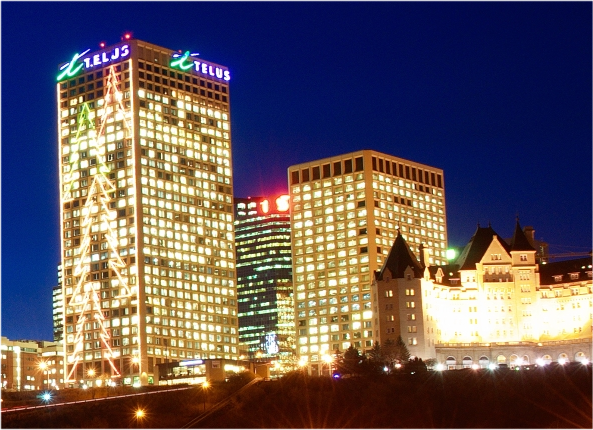 Research and company leaders are invited to register to pitch their plan at our next meeting by at Bennett Jones, Telus House on the afternoon of December 5, 2023 or virtually in the morning.
Presenters receive same-day scorecards, a video of their pitch within a day, feedback on business development, industry connections and funding opportunities and networking reception.
Investors and advisors are welcome to join in the discussions and evaluate the latest plans by companies looking to grow and scale.
Schedule for DiscoveryLab Meeting on Dec. 5
Virtual sessions are from 8:40-11:30am, in-person sessions from 1:30pm
Energy & CLEANTECH
8:40 am Introductions and sharing of news
8:50 Abdullah Choudhry, Co-Founder, Arbor, offering a platform to empower companies to measure and optimize product sustainability

9:00 Amirreza Sohrabi, Co-Founder & CEO of Roshan Water Solutions, developing nanotechnology for management of water and wastewater
9:10 break
Artificial Intelligence & Machine Learning
9:15 Jason Hendrick, President, OceanML provides integrated machine learning consulting, custom predictive analytical solutions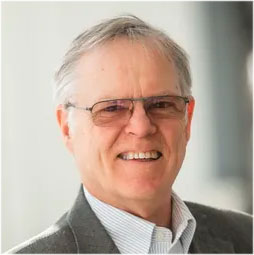 9:25 Martin Ferguson-Pell, Founding President and Isha Katyal, CEO of Click&Push, a wearable device company for terrain navigation
9:35 break
Health & Life Sciences

9:40 Shaneel Pathak, CEO and Cofounder, Zamplo Inc., empowers individuals to track, analyze and share their health data and journey
9:50 Claire Dixon, co-Founder & CEO, Neuraura is developing bioelectronic devices for treatment for brain and metabolic-related disorders
10:00 break
10:05 Sumrita Bhat, CEO, Conlis Global, is commercializing the world's first nanotechnology-based synthetic bone void filler for traumatic bone fracture and injuries
10:15 Aru Narendran, Founder & CEO, Teresagenics Pharma Inc. (Calgary), developing a small molecule drug for cancer treatment
10:25 break

10:30 Gavin Oudit, CEO, PEARKO Therapeutics Inc., which is focused on developing biologics to treat cardiovascular diseases.
10:40 Amol Karnick, President & CEO, KA Imaging, developing  X-ray imaging technologies for medical, veterinary, and industrial markets
10:50 Marc Curial, Founder & CMO, MACH32 Inc. is medical device company that creates innovative drug delivery solutions to health concerns
11:00 break
Agtech & Agribusiness
11:05 Pankaj Purwar, Co-Founder, Farmer's Legacy Biotech, creating healthy and sustainable oil for Canadian consumers

11:15 Masoud Baghelani, CEO & Founder, NeatFil, offering solutions for sustainable removal of organic contaminants from wastewater.
11:30 end of virtual session
Afternoon In-person pitches at Bennett Jones
12:30 Advisors and investors gather for lunch and introductions
13:00 Leland Oberst, President, CEO & Founder at Innovative Fuel Systems, is commercializing its Multi Fuel Technology Platform 
13:20 break
13:30 Jefferson Roc, President, and Ty McKinney, CSO, PeerX.AI: personalized care with mental health and peer support
13:50 Peter Root, Co-founder, Wildfire Robotics: self-propelled and remotely controlled robotic firewall deployable in rough terrain
14:10 break
14:20 Mark Olson, President, Flokk Systems provides systems for herd management and traceability reporting

14:40 Ali Salman, Founder, Lawtiq, providing AI technology to help newcomers settle in Canada by navigating the immigration process
15:00 break
15:10 Colin Coros, CCO, and Catalina Vasquez, COO, Nanostics, a clinical-stage precision health company developing diagnostic tests.
15:30 Leyla Kara, CEO, Co-Founder, SpectraCann aims to expedite drug testing with breath analyzing spectrometers and AI/ML techniques
15:50 break
16:00 Peter Light, CSO, Fringe Field Technologies Inc. and Professor, Department of Pharmacology, University of Alberta
16:20 Todd McMullen, Director, Pavonis Diagnostics Inc., developing a thin-film diagnostic platform for immunoassay and antibody validation
16:40 John Murphy, CEO, Bio-Stream Diagnostics Inc. is commercializing its bio-assay testing and reader platform.
17:00-18:00 Reception and networking session
---
See the world differently. Tell your story.
DiscoveryLab offers events where teams pitch plans to a panel of investors and advisors, and keynote talks are offered on a theme. Scalable innovations in any sector, location or stage of development are presented as are transformative technologies for diagnostics, medical devices, therapeutics, biotech, agtech, AI, cleantech, edtech, fintech, food/drinks, materials, energy, environment and resources.
We welcome new members including investors, industry experts and business advisors to join in to advise the diversity of teams presenting.
Presenters receive constructive feedback on the business plan summary and slidedeck they submit beforehand, a video recording of their pitch, an evaluation and scores, new connections and leads for funding.
Note: Teams that are pitching are invited to submit their business plan summary at least two weeks before the event to qualify for a slot and gain feedback to strengthen their pitch.
Presenters can also check out our Presenter Guide.
---
Our aims are to play a positive role by:
1. building trust and mutual understanding to ensure sustainable and rewarding multi-party relationships,
2. identifying major challenges that require innovative thinking,
3. mapping out precompetitive spaces for open-source collaboration,
4. developing fair and reasonable intellectual property strategies for progression and scalable funding,
5. structuring and optimizing core activities and facilities for supporting innovation, and 
6. increasing data quality, reproducibility and decisiveness while eliminating unnecessary duplication and costs.
We welcome collaborators and partners who are interested in working together to support the innovation ecosystem.
For clarity, DiscoveryLab does not recommend advisors or investors, make investments or provide funding, but can make introductions. Each person and company has the responsibility of obtaining legal advice and performing due diligence before signing contracts or taking investments.