DiscoveryLab Events
Annual Conference of the Alberta Clinical Research Consortium at the Holiday Inn Conference Centre from September 25-26, 2023. See Program.
Researchers & companies can pitch new technologies, with priority given to teams presenting clinical research innovations.
Monday, September 25, 2023
8:00 am Registration & Welcome 
Session 1: DiscoveryLab Pitch session focussed on digital health.
Chair: Zachary Klarenbach, Student Researcher, University of Alberta

8:30 Danika Kelly, Co-Founder & CEO, My Normative Inc. (Calgary) is a female-focused health platform driving innovation through clinically validated data collection, data management, and analytical processes

8:45 Maximilian Kerz, Co-founder & CEO, Cherry Health (Calgary), a network founded by physicians for physicians that aims to make recruitment into clinics and hospitals as straightforward as possible
9:00 Break
Chair: Zachary Klarenbach, Student Researcher, University of Alberta
9:15 Ty McKinney, CSO of PeerX.AI (Calgary), Co-founder of 8 Bit Cortex and Research Director of the Branch Out Neurological Foundation
9:30 Amir Nezhad, CEO, CriticareDx (Calgary) offers capillary self-powered microfluidics and electrochemical nano-biosensors that have the power to revolutionize and disrupt lab testing
9:45 Break and Partner Networking
Session 2: DiscoveryLab Pitches focussed on pharmaceuticals, biologics, diagnostics and devices.
Chair: Rajiv Nair, Consultant Physician, NHS
10:00 Piyush Kumar,President & CEO, WWiKY BioSciences (Edmonton) is developing cancer theranostics that exploit hypoxia, which leads to metastatic progression and resistance

10:15 Aneal Khan, CEO, Discovery DNA (Calgary) provides accredited genetic testing for medical decisions, providing tools for early detection and treatment of diseases
10:30 Mohammad Rahim, Founder and CSO, RANE Pharmaceutical Inc, a chemistry CRO in Edmonton developing scalable synthetic methods for complex medicinal chemistry targets and natural products
10:45 Break
Pitch Session Chair: Kevin McNulty, Managing Director, Synergco

11:00 Amol Karnick, President & CEO, KA Imaging Inc. (Waterloo) is developing  X-ray imaging technologies and systems for medical, veterinary, and non-destructive test industrial markets
11:15 Mirna Damergi, Product Manager, Rapid Infection Diagnostics Inc. (Calgary) also Lead Speaker Coordinator, YYC Data Convention and U Calgary grad
Pitch Session Chair: Michael Overduin, Managing Director, DiscoveryLab

11:30 Jessica Hu, CEO, Gene Biomedical, which provides molecular diagnostics, drugs detection, genomics, proteomics and bioinformatics, technologies
11:45 Ali Pormohammad, CEO, MHCombiotic Inc. which is combating the issue of antimicrobial resistance by pioneering groundbreaking antimicrobials (Combiotic)
A panel of judges including
Sunil Rajput, Director, Research, Alberta Innovates
Bindi Ferguson, Director, Commercialization, Alberta Innovates
Efrem Violato, Research Associate, NAIT-CAMS
awarded the DiscoveryLab Pitch Award, which includes $5,000 from NAIT CAMS.
12:00 - 1:00 pm Lunch and Partner Networking
1:00 – 2:30 pm Workshop on Cell and Gene Therapies
Opening by the National Research Council followed by a panel discussion with:
Risini Weeratna, Director, Disruptive Technology Solutions Cell & Gene Therapy Challenge Program and Senior Research Officer/Team Lead Cancer Immunology, National Research Council
Kevin Hay, Clinician Scientist at the Terry Fox Laboratory and Leukemia/Bone Marrow Transplant Program of BC in Vancouver, focuses on chimeric antigen receptor T cells toxicities and therapies
Jailal Ablack, Head of Preclinical Research, Entos Pharmaceuticals, focuses on delivery of genetic medicines, animal models of cancer, in vivo assay development and characterization of antibody therapeutics
Michael Chu, Clinician Scientist, Cross Cancer Institute and Department of Medicine, Faculty of Medicine & Dentistry, University of Alberta
2:30 - 3:00 pm Break and Networking
3:00 – 4:30 pm  Workshop on Biomanufacturing human therapies in Canada
Opening by Stacey Nunes, NRC followed by panel discussion with:
Gayle Piat, Director, Alberta Cell Therapy Manufacturing (ACTM), University of Alberta and Member of the Board of Directors of Women in Pharma
Trina Racine, Director - Vaccine Development, Vaccine and Infectious Disease Organization (VIDO) and Owner, Racine Clinical Trial Consulting

Nasha Nassoury, Canada Research Chair in Bioprocessing of Viral Vaccines and National Research Council of Canada Emeritus

Andrew MacIsaac, CEO, Applied Pharmaceutical Innovation and Life Sciences Council Member, Canadian Chamber of Commerce and LSIH Steering Committee Member, Innovate Calgary
4:30 - 7:30 pm Networking Event 
Tuesday, September 26, 2023
8:00 am Registration & Welcome 
8:30 - 10:00 am Session 1: Integrating research for better care

Keynote by Wayne Clark, Executive Director, Indigenous Health Program at the Faculty of Medicine and Dentistry, University of Alberta
Fireside Chat chaired by Tammy Mah-Fraser, Executive Director, Health Platforms, Alberta Innovates with the following:
Blaine Penny, CEO, Lumiio, which empowers health communities at every level to improve health and quality of life.

Wayne Clark, University of Alberta Executive Director, Indigenous Health Program at the Faculty of Medicine and Dentistry, University of Alberta
Jeffrey Narayan, Quality Management in Clinical Research, University of Alberta, Representative for BeTheCure which aims to educate Albertans about how they can be a part of health research
Virtual Pitches by zoom for this parallel session:
9:00 am Introductions
Chair: Rakesh Bhat, Research Associate, University of Alberta

9:10 am Shaneel Pathak, CEO, Zamplo (Calgary) on a platform that allows anyone to record and share their treatment regiment with their healthcare practitioner, while allowing data analytics and collation
9:20 am Chris Bladen, CEO, Zymedyne Therapeutics Inc. (Calgary) is developing safer, more effective treatments for chronic, neuropathic pain by targeting calcium channels
9:30 am Break
Chair: Arun Nair, Consultant, MSN
9:30 am Lulu Mashonganyika, Founder, Liit Care (Airdrie), offering a safe and convenient platform to bridge the gap between parents and vetted caregivers.
10:00 - 10:30 am Break and Partner Networking
10:30 am - 12:00 pm Session 2:  Data and digital health enabling future care
Keynote by Ewan Affleck, Chair of the Alberta Virtual Care Coordinating Body and Expert Advisor for the pan-Canadian Health Data Strategy.
Panel chaired by Tim Murphy, Vice-President, Health, Alberta Innovates with the following: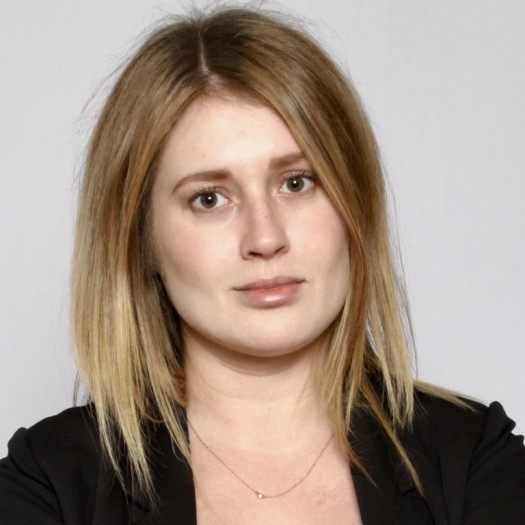 Elena Lopatina, Senior Scientist, Alberta Virtual Pain Program & Alberta Pain Strategy, Strategic Clinical Networks™, Alberta Health Services Adjunct Assistant Professor, Department of Community Health Sciences, Cumming School of Medicine, University of Calgary
Ewan Affleck, College of Physicians & Surgeons of Alberta, Chair of the Alberta Virtual Care Coordinating Body and Expert Advisor for the pan-Canadian Health Data Strategy
Ross Mitchell, AHS Chair in AI in Health, Professor in the Department of Medicine and Fellow with the Alberta Machine Intelligence Institute
12:00 - 1:00 pm Lunch and Partner Networking
1:00 – 2:00 pm Session 3:  National alignment in clinical research and the Pan-Canadian strategy
Rachel Syme, N2 Board Vice-Chair, Program Director; Research Program Director, Research Cystic Fibrosis Canada; Adjunct Assistant Professor, University of Calgary

Kathy Soltys, MD, Director, Office of Clinical Trials, Pharmaceutical Drugs Directorate, Health Canada on the latest developments in the Health Canada Office of Clinical Trials

Stacey Nunes, Business Development Officer, National Research Council with a focus on the Human Health Therapeutics portfolio


2:00-2:30 pm Session 4: The Alberta advantage in clinical research

Becky Wong, Director, Health System Access, Health Evidence and Innovation, AHS, helping innovators navigate the largest healthcare organization in Canada.
Mari Boesen, Provincial Project Manager, Clinical Trial Management System (CTMS), with a focus on improving the efficiency and accessibility of health research

Scott Klarenbach, Director, Real World Evidence (RWE) Consortium, Kidney Health Research Chair and Professor, Department of Medicine, University of Alberta.
Mary-Ann Clarkes, Manager - Covenant Health Research Centre (CHRC) at Covenant Health Canada and Member - Research Ethics Board Oversight Committee, University of Alberta

Kim Kordov, Associate Director, Research Ethics Office, University of Alberta, previously worked in Clinical Research and Research Administration within Alberta Health Services
Jenna Dobry
, Quality Assurance and Regulatory Compliance Specialist, Calgary Centre for Clinical Research, University of Calgary, previously Clinical Research Associate, Alberta Health Services
2:30 - 3:00 pm Break and Partner Networking
3:00 - 4:00 pm Session 5: Resources and support for pathways to implementation
Chaired by Antonio Bruni, Director - Health System Transformation, Alberta Innovates, previously with Applied Pharmaceutical Innovation and and Health City

Crespo'o Ndiabamoh, Associate Director, IMPACT, Innovate Calgary and Senior Medical Consultant, Michael and Mauritia Patcha Foundation

Christy Holtby, Vice President - Philanthropy, Alberta Cancer Foundation, previously Managing Director, Investment & Partnerships, Amii) and VP, Strategic Partnerships, UHF
Brooke Rose
, Director of Development, College of Health Sciences & Faculty of Medicine & Dentistry, University of Alberta
4:00 pm Close of Conference
---
See the world differently. Tell your story.
DiscoveryLab offers events where teams pitch plans to a panel of investors and advisors, and keynote talks are offered on a theme. Scalable innovations in any sector, location or stage of development are presented as are transformative technologies for diagnostics, medical devices, therapeutics, biotech, agtech, AI, cleantech, edtech, fintech, food/drinks, materials, energy, environment and resources.
We welcome new members including investors, industry experts and business advisors to join in to advise the diversity of teams presenting.
Presenters receive constructive feedback on the business plan summary and slidedeck they submit beforehand, a video recording of their pitch, an evaluation and scores, new connections and leads for funding.
Note: Teams that are pitching are invited to submit their business plan summary at least two weeks before the event to qualify for a slot and gain feedback to strengthen their pitch.
Presenters can also check out our Presenter Guide.
---
Our aims are to play a positive role by:
1. building trust and mutual understanding to ensure sustainable and rewarding multi-party relationships,
2. identifying major challenges that require innovative thinking,
3. mapping out precompetitive spaces for open-source collaboration,
4. developing fair and reasonable intellectual property strategies for progression and scalable funding,
5. structuring and optimizing core activities and facilities for supporting innovation, and 
6. increasing data quality, reproducibility and decisiveness while eliminating unnecessary duplication and costs.
We welcome collaborators and partners who are interested in working together to support the innovation ecosystem.
For clarity, DiscoveryLab does not recommend advisors or investors, make investments or provide funding, but can make introductions. Each person and company has the responsibility of obtaining legal advice and performing due diligence before signing contracts or taking investments.